Summit Ice Melt System's APOGEE PLC Controllers
Summit's APOGEE controllers offer the most modern state-of-the-art control and operation available. For the first time ever, the user can have a simple interface that's managed at the controller, locally or remotely via ethernet connectivity, or even an i-Pad. Never has it been so easy for a homeowner or building maintenance engineer to manage their roof ice melt system.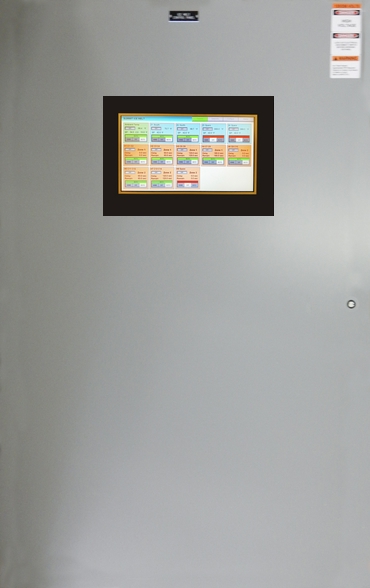 Here are some of the features of the APOGEE:
❄ UL Listed by Certified UL-508 Shop Designed, Constructed, Tested, and Approved
❄ 10″ TFT LCD Color touchscreen control at the enclosure, or remotely over ethernet or wireless Hot Spot
❄ Remote access and control app for iPad, iPhone (3G or better), or iPad Touch
❄ PLC Computer controlled for the utmost reliability, convenience, and designed to control multiple zones of all roof and gutter circuits
❄ Includes controller and power distribution
❄ Power distribution includes distribution blocks and modular, mounted branch circuit breakers and 30mA ground fault (EPD) breakers
❄ Integrated timers to delay operation for interval activation between circuits to manage inrush current load
❄ Utilizes solid-state relays for quiet and efficient operation
❄ Accommodates 1-phase or 3-phase incoming power
❄ Operates on 208, 220, 240, or 277 Vac
❄ Ambient controller sensor displays ambient temperature and Heater-On set point
❄ Multiple separate control zones available
❄ Up to 18 branch circuits with ground fault protection
❄ NEMA 4 enclosure
❄ Like all Summit controllers, they are PROUDLY built in the U.S.A.
Click Here For Additional Technical Info and Downloads