The LT® Roof Ice Melt System
LT Installation and Operation Guide
The patented, energy-efficient LT is designed to minimize ice dams and icicles across roof eaves in Class 2 and 3 snow areas.
It is suitable for areas with accumulations from 15″ to less than 100″ of annual snowfall in light and moderate snow zones. For commercial needs and heavy snow environments where the ultimate performance is desired, we recommend our more robust PRO Roof Ice Melt System.
The LT system has a superior heated surface to roof contact area ratio making it a true stand-out in the industry. It is so efficient its circuits extend 60% further than the competition.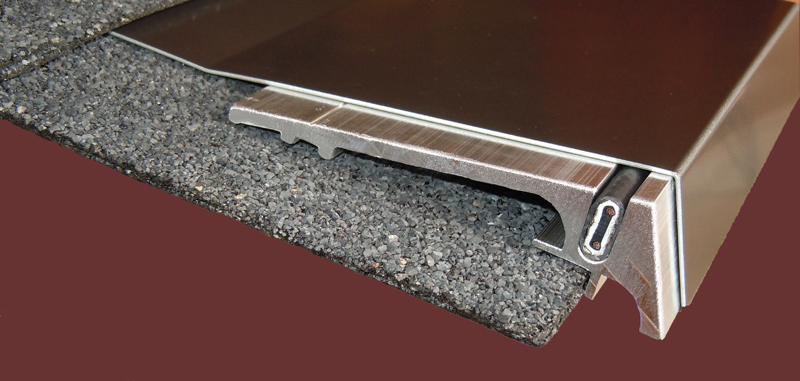 Specifications
Performance
For minimizing ice dam and icicle formations in moderate to light snow zones and roofs from 15″ to less than 100″ annual snowfall
50% of the heater output of the PRO roof ice melt system
Suitable for roof slopes 2/12 and greater
Warranty
Fifty (50) year warranty on the Base Panel
Fifty (50) year warranty on the Cover
Forty (40) year warranty on the Cover paint finish
Ten (10) year warranty on the heater cable (Extendable to 20 years on pre-qualified projects)
See warranty for complete details
Power Output
Self-Regulating Heat Cable Provided:
UL Listed, CSA Certified, and FM Approved
1 run per panel
Model S1 for 110V system
Model S2 for 208, 240, and 277V systems
Cover Materials
Real 20 oz. copper
Aluminum (high-grade Kynar-500 finish)
Aluminum Cover Color Selection
12 standard colors
15 custom colors and metallics
Panel Lengths
Standard is 5′, available up to 10′
Supplied Components
Base Panel
Industrial Quality Self-regulating Heater Cables (1 LF of 12 watt/foot cable per foot of panel)
Panel Covers
Panel Splice Covers
Accessories
S1 or S2 self-regulating heater cable for leads, splices, gutters, and downspouts
4-, 8-, and 12-CDC 30A circuit digital ambient temperature controllers to handle 4, 8, and 12 branch circuits, respectively
Power connection and splice kits
Custom, high-efficiency UL distribution panels for up to 18 circuits with 10″ touchscreen, ethernet connectivity
Expert layout and design assistance