How Are Summit's Ice Melt Systems Controlled?
Over the years we have learned that smart roof ice management with regards to controller mechanisms is as important as our patented energy-efficient roof ice melt system profiles. A well-designed controller will take the worry out of the operations and ensure your system is working most efficiently and only when it needs to.
We have three types of automated controllers:

CDC Controllers
APOGEE PLC Controllers
Our state-of-the-art APOGEE controllers are the first of their kind in the roof ice melt system realm. For large residential, commercial, and industrial applications, the APOGEE offers unmatched programmability, versatility, user-friendliness, local and remote access, and quiet operation. Read more about the APOGEE here.
Apogee PLC Controllers Page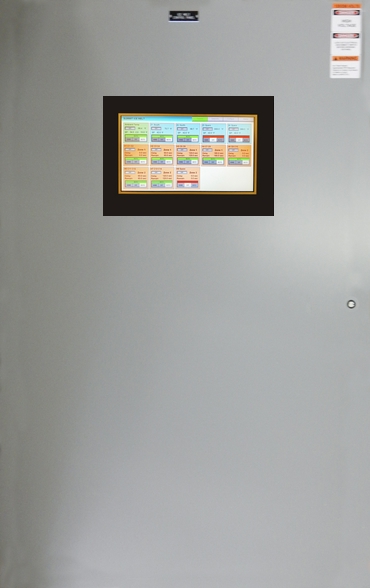 Apogee Controller
Ultra-HECS Controllers
Our Ultra-HECS controllers have their history dating back to the 1990's in larger ice melt systems. They are proven workhorses and are still in operation after many years. Their relay system of operation may be old school by today's standards, but they still offer reliable operation at an economical price. Read more about our Ultra-HECS controllers here.